SUPPLY SOLUTIONS
Over 130 Years of Combined Kentucky Excellence
In 1946 two different and unique family run supply companies were founded in the Paducah, KY area…Paducah Woodenware and Harry Harris Restaurant Supply. After being purchased by Jim Garrett, the two companies merged in
2011 under one roof with the business name of Supply Solutions with a shared mission: to provide relevant solutions that supply and equip the needs of their customers with the highest quality products and service. Since then, additional acquisitions brought under the Supply Solutions name have included A.T. Foodservice & Repair, Paper Supply Company & Travis School Equipment in an effort to bring more solutions to our growing customer base.
On December 31, 2020, Consolidated Paper Group out of Bowling Green, KY purchased Supply Solutions.  CPG is a family owned and operated company that brings almost 60 years of experience to our business, as well as the addition of several national branded chemical, paper, and equipment lines.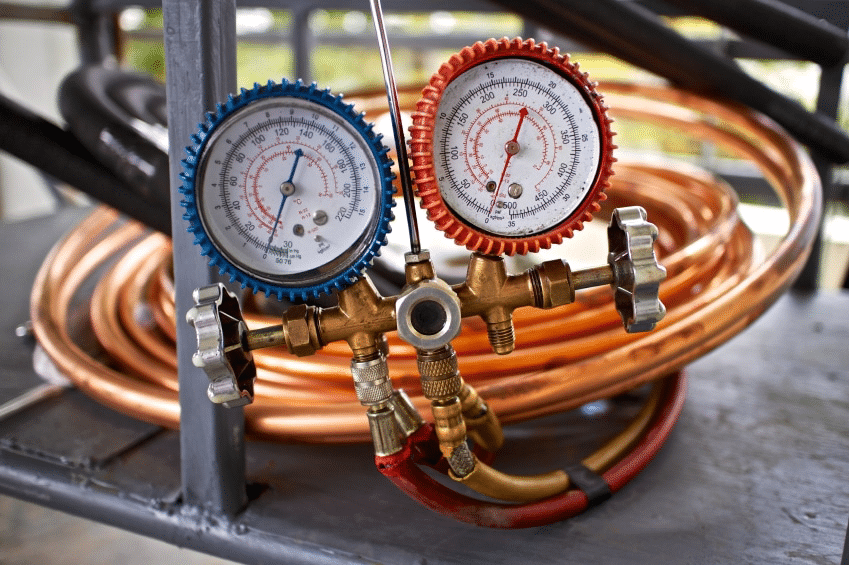 Our mission is to provide relevant solutions to the supply & equipment needs of our customers with the highest quality products and service. We will strive to deliver more than our customer expects; to do business on a mutually profitable basis and in an honest manner. Our Employees and our Communities are vital to our success. We will support both with investments and resources necessary for them to prosper.

"It's really not about the products we sell. Good products can be found from many sources today. What sets Supply Solutions apart is that we love to help folks with their facility needs. Solving supply & service problems is our passion. We're real people working in a family run business who strive to take care of our customer's needs… unlike the large corporations whose goal is to satisfy their stockholder's demands. While we do our best to serve, we are not perfect. It is our goal to learn from our mistakes when they occur. Failing does not make us failures. It makes us experienced. It prepares us to be more successful supplying what you need for your business to succeed in the future. We will strive to be an organization that promotes quality products with service-oriented employees that have the tools and the environment necessary to promote quality service…to be good stewards of the resources given to us, respectful, trustworthy and responsive to the needs of others."
We value our relationships with our customers, and our team is committed to providing exceptional customer service. We invite you to connect directly with our leadership team via email. Their contact information is displayed below. You may also contact our office via phone at 800.326.7633 or 270.442.8888. For all other inquiries, email sales@wesupplysolutions.com.
Commercial furniture sales manager
"Supply Solutions is successfully carrying on the tradition of superior products and service from design to installation that we are used to at Murray State University. Our relationship has been stress-free and enjoyable thanks to the professional and friendly service of Alison and her team. Their impeccable taste and knowledge of all things in commercial design is reassuring and their products and service have been exceptional."
"At both Pizza Warehouse and Grill 211 in Paducah we have been extremely pleased with the service and products that Supply Solutions have provided us. From kitchen equipment to chemicals and paper goods, they supply it all for us with professional service and delivery. We feel lucky to have them. We don't need or use the internet suppliers any longer!"
"In our USDA inspected facility where we have band saws and super sharp knives, safety gear is most important! From hairnets to arm sleeves, cut resistant gloves to boots, Supply Solutions stocks all items and takes care of everything for us. They even found a great supplier of hickory sawdust for us and have saved us thousands of dollars and an improved product."
"Supply Solutions is an excellent company to buy your office supplies from. The quality is excellent, the delivery is fast, and Dana is always going above and beyond to find what I am looking for! She communicates with me weekly to see if there is anything I might need, and apprises me of new items to see if there is any interest. I never have to worry if I forget because I know she is taking care of me! And the prices — extremely competitive!!!!"
"Without a doubt the best value for our money during our recent restaurant building project was doing business with Supply Solutions. Every step in the project they were involved in from design to final walkthrough was stress-free and enjoyable thanks to the competence of their team. Their knowledge of restaurant equipment design was reassuring and their prices came in under budget. When complications arose, Supply Solutions dealt with them promptly and professionally. The end result is a beautiful, functional kitchen & dining room at Hoskins BBQ in Hickory, KY. Now that we're open, Supply Solutions continues the good service by supplying us with nearly all of our disposable supplies and cleaning chemicals on a weekly basis."
"Tervis Tumblers with our Audiology & Hearing Center logo were the perfect gift for our patients and they love them! Great promo item that met our needs thanks to Supply Solutions!"